Refinancing can seem like a tedious process with complicated steps and requirements, especially if it's your first time. Although the process might appear troublesome, there are ways to prepare ahead of time to make the process run more smoothly. In this article, we will review the ways you can set yourself up for success to refinance your mortgage.
1. Identify refinancing goals
There are numerous advantages and benefits that come with refinancing your investment property, and most people have a specific refinancing goal in mind when they consider their options. Refinancing can save you money through lowering your monthly payment and interest rate that can contribute to you paying off the loan much quicker. If you choose to 'cash out' on your mortgage refinance, you can use those funds to pay off debt occurring high interest or invest it back into the investment property. Identifying a goal and purpose allows you to have a better idea about the kind of loan you will be looking for.
2. Review your options
You've decided on a goal, and now it's time to sit down and review your options. Different refinances will yield different outcomes, so you need to be sure the one you choose is in line with your desired outcome. Are you looking to lower your monthly payment, save on interest, or shorten the life of your loan? You may want to look at Rate-and-Term Refinance. Are you looking to get cash out of your property to pay off debt or investment in other projects? Then we're looking at a Cash-Out Refinance.
You'll also want to consider the various facets of the loan you'll be looking to go after. Will it be a fixed-rate or adjustable-rate loan? What will the length of the loan be? Will you take credits to offset the closing costs? These are all things to consider when refinancing and questions your loan officer can help answer for you.
3. Assess your financial situation
There are many reasons why refinancing would be in your best interest, but making sure to do so at an opportune moment is also an important factor. Regardless of the type of refinance or loan, your financial standing will influence the final terms. Having a stronger credit score typically translates to better rates and terms, which can save you money in the long term. Unfreeze any credit before you start the application process and take care of any tax liens that would prevent you from qualifying.
4. Compile required paperwork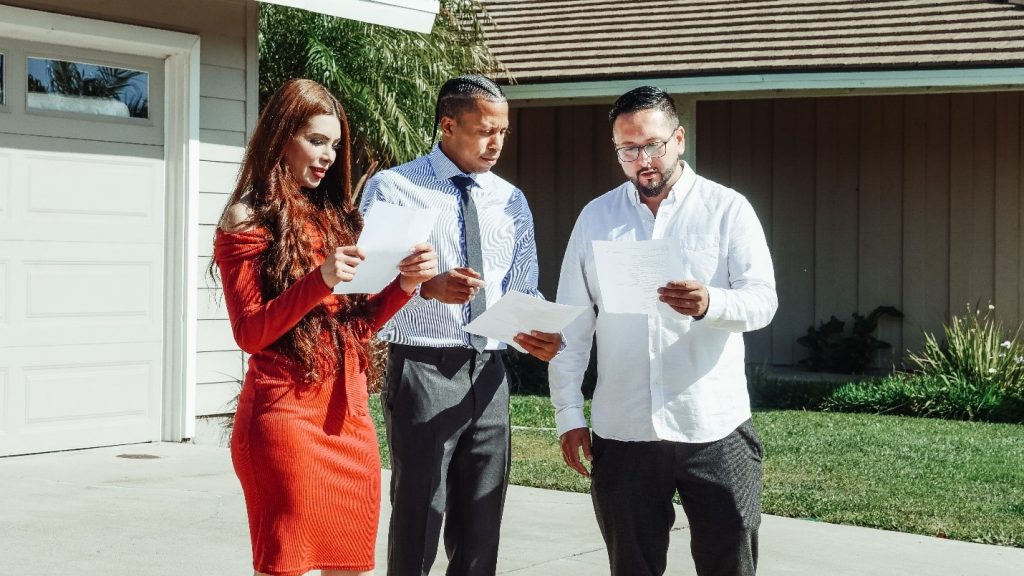 Mortgage refinancing is a process that typically requires paperwork that is similar to your required first mortgage property loan. For a smooth refinancing process, you should gather every required document and financial record ahead of time before applying for a mortgage refinancing. Your lender will usually require the following:
Business tax details of returns (Two years)
Personal tax records and returns (Two years)
1099s or W-2s (Two years)
Bank statements (Two months)
Childcare payments/ alimony proof
5. Organize your paperwork
Though refinancing is an easier process than when you first bought the property, you'll still need to submit several documents. Your lender will need to confirm your financial history, income, and assets, among other things. Here are some examples of documents you will need:
Last two pay stubs / rent receipts
Bank statements for savings, checking, and business accounts
Last two tax returns and W-2s
Copies of rental lease(s)
Proof of investment property insurance
Proof of payment for any liens
Property appraisal
Part of the process of refinancing a property is the appraisal. This will give the lender an idea of how much they should lend you knowing the value of the property. Ideally, it will show a higher value than what you paid. It will determine how much equity you have in the property; higher equity typically leads to better terms and rates. A lower value is an indicator you may need to ask for a lower loan amount. Appraisers take various considerations into account, such as the property's features and size, value of neighboring properties, and the condition of the building and property space. Putting some work into the property to increase its value is not a bad idea when you know you'll want to refinance.
Conclusion
Though the refinancing process will require a bit of leg work, the more knowledgeable you are about the process, the easier it will be. Let's review the ways you can prepare:
Identify your 'why' for refinancing and set your goal(s)
Learn about the different types of refinances and loans to determine the best way forward
Know your financial situation and improve where you can
Be organized with your paperwork and be prepared to submit documentation in a timely manner
Be prepared for the outcome of the appraisal and look for ways to improve the property
Meta Description: Learn how you can better prepare yourself for the refinancing process with these easy-to-follow steps.
Social Media Description: Refinancing your investment property? Here are some tips and tricks to make the process easier.