In an effort to save money and increase cash flow, many real estate investors opt for refinancing their investment property. This often looks very similar to refinancing a residential property, but with a few adjustments. Here is a quick guide on how to refinance an investment property the right way.
When refinancing an investment property makes sense
The end goal of refinancing is to put yourself in a more optimal financial position and increase your monthly cash flow. Let's take a look at the specifics of how refinancing can save you money on your investment property.
Interest rates have slowly increased since the historical lows of the Covid-19 pandemic, but they remain incredibly low. If you purchased the investment property with a higher interest rate, refinancing is a great way to lower your monthly payment to free up money for other things.
Switch to a more favorable loan type
Refinancing allows you to change your loan type. Depending on your financial situation, you may be interested in extending or shortening the loan term. Furthermore, you may now qualify for a better loan than you did when you initially purchased. Refinance to switch from an adjustable loan rate to a fixed loan rate to take advantage of the current mortgage loan interest rates.
One option when refinancing is to cash out on the investment property's equity. This means swapping your current loan for one that is higher than what you own on the property. The difference goes to you in cash to use as you like.
You need to free up funds
Whether it be saving on your monthly mortgage payment or receiving a lump sum through a cash out, refinancing can free up money for your business. These funds can be put towards new investment projects, home renovations and improvements, or emergency savings.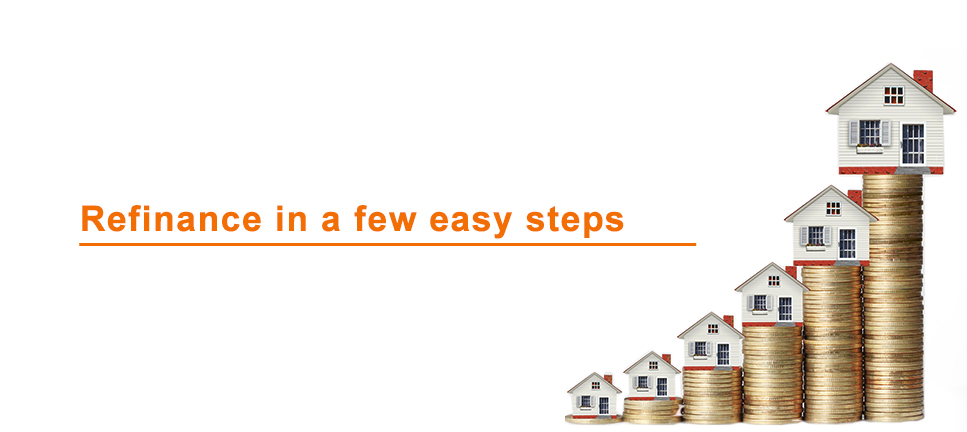 How to Refinance an Investment Property
Now you know why refinancing your investment property could be in your best interest, it's time to look at how to do so. This process is similar to refinancing a residential property, but since investment property loans are riskier by nature, you will want to prepare as much as possible beforehand.
Gather documents
There are several documents lenders will request to qualify you for a loan. Getting your paperwork together ahead of time will make for a smoother process. Here are a few items lenders typically ask for.
Proof of income (rent deposits or documentation of other income made off the property)
W2s or tax returns
Financial statements (personal and business accounts)
Proof of title insurance, if applicable
Proof of property insurance
Apply and lock in rate
You will need to submit a loan application with a lender to apply. There are thousands of lenders out there, so it is important to do your research and go with someone with reputable experience. Applying for the loan itself is a fairly quick and painless process. Be sure to respond promptly and submit all requested items to stay on track and prevent any delays in closing.
Once you have been approved, you will lock in your interest rate. These interest rate locks may last between 15 and 60 days, depending on the lender.
Wait for underwriting
During the underwriting process, your lender will take a close look at your finances. They will also order an appraisal to assess the value of the property. If you have made any renovations or improvements to the property, make these known to the appraiser and lender.
At the same time, the title company will conduct a search to determine any title issues on the property. Any "cloudy" title issues that come up, such as liens or claims, will need to be taken care of before closing.
It's closing time!
Once the underwriting process is complete, it is time to close on your loan. All lenders are required to provide you, the borrower, with a "Closing Disclosure" three days before closing. This document will cover all of the refinance expenses and figures, including the closing costs, interest rate, total monthly payment, and escrowed taxes and insurance.
You will meet with a representative from the title company to sign all of the closing paperwork, including the mortgage and note. This will finalize the refinance process for your investment property.
Conclusion
If done under the right circumstances, refinancing an investment property is a great way to free up money to invest back into your business. The process is easier than when you purchased the property and very similar to refinancing a residential property. Working with the right lender can make all the difference, so if you are looking for a team to guide you through the process, click here to contact us today.